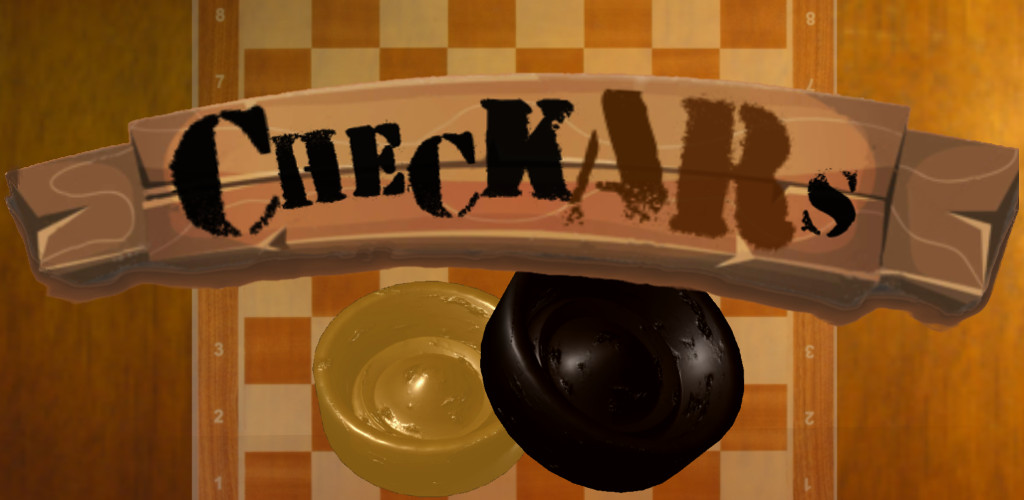 CheckARs - Checkers in Augmented Reality (AR)
Checkers is a nice and simple board game, that is played since ancient times. The only thing you need is a chessboard, a few figures - and your brain.


♛♕♛ This app makes it even simpler. ♛♕♛
♛♕♛ You only need your smartphone.♛♕♛


It brings the checkerboard and the pieces as virtual objects into the real world and creates a mixed reality. It supports a brand new and innovative technique, that allows you to place it anywhere in your current environment - you don't have to print or buy any special image or qr code like in other previous AR solutions.
Just use any physical object and place your chess board on it.



Features:
⛀ Improve your checker skills
⛂ International Draughts or American Checkers rules
⛀ Realistic gamefield
⛂ Simple to use
⛀ Select and move pieces by using an easy-to-control cursor
⛂ No special augmented reality hardware required
⛀ Play one of the best board games for free without owning it physically



Multiplayer Mode:
⛀ Play against your friends
⛂ Play local games in the same environment
⛀ Sit face to face opposite to each other
⛂ Connect your devices
⛀ and share the augmented reality
⛂ Have a view on the board from your individual perspective,
⛀ but stay in the real world and keep talking there
⛂ Based on a new and innovative patented technology (Augmented Reality Multiplayer ARMP)


How To Use:
⛀ Use any physical object in your real environment
⛂ Hold your smartphone above it
⛀ Place the checkerboard on it
⛂ Watch the trailer video on YouTube for more information (https://www.youtube.com/watch?v=ZNNkWti0TdA)
Available on